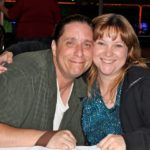 James Ball
James has been serving as the Family Pastor of Village Bible Church since April 2015. James was born and raised in Niagara Falls and has a heart and love for the city and especially the youth of Niagara Falls. Growing up in the downtown area, he has been through many of the struggles that the youth of Niagara still deal with. From a broken home, alcohol and drug abuse and so much more, James has an acute understanding of the many struggles that affect our young people and ministers from a heart of compassion and grace. He is committed to serve our city and youth with the love of Christ, in a manner that pulls no punches, and speaks directly to the heart of our young people as they can identify with his story due to its similarity to their own struggles.
James continues to lead YFC/Youth Unlimited Niagara Falls as well as serving as Family Pastor at Village Bible Church in Niagara On The Lake through a partnership agreement with YFC/Youth Unlimited.
He is a member of the core team of the Niagara Falls City Church Network; a network of pastors and Christian leaders who meet to experience, express and extend a unified message of salvation in Jesus Christ to the city of Niagara Falls. He is also a member of the Niagara Falls Prayer Breakfast committee.
James is available for speaking engagements, both to present the ministry of YFC/Youth Unlimited as well as to share his testimony of God's grace in his life. For more information, please visit our website at www.yfcniagarafalls.com or call or text to 905-329-6148